2017 Crystal Conference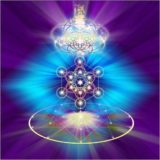 Friday, June 9 – Sunday, June 11
Mena, AR
We are thrilled to announce the 2017 Crystal Conference. It will be held again in Arkansas in an energetically potent location at Talimena Ridge. Our gathering will be held at the Queen Wilhelmina Lodge June 9 through June 11. We will gather each day from 9 a.m. to 4 p.m.
This year's gathering is a special event. We will continue to work with the Lemurian energies; add a big Atlantean piece; and open some valuable time locks. We will be working with the energetics of the Blue Crystal of Knowledge that was present in Atlantis before the final fall of consciousness. It has been held for safe keeping by the Andromeda Galaxy until the time was appropriate to bring back some of these energies. Now is that time.
Talimena Ridge holds some of the residual energetic imprints of the great Blue Crystal. It is very appropriate at this time that we meet in our mastery in this particular place. There will be time for everyone to walk the land and absorb these energetic imprints. Many of you carry the codes of this crystal that will help the collective group to uncover what is needed at this time.
This gathering will only be open to the present members of Grid Masters and Seating of the Divine Image. A coherent group energy is needed for the service work that we are called forth to do. This conference will not be open to the general public.
Early Registration: $400
Register Early as space is limited.
After April 14: $450
Unfortunately the rooms at the Queen Wilhemina Lodge are all reserved. As a back-up, we have reserved a block of rooms at Sun Country Inn in Mena, AR. The website link for Sun Country Inn is www.suncountryinn.com.  Please make sure that you tell them that you are reserving a room for the Joan and John Walker Crystal Conference so that you can get the special rate.

If you want to share rides from the airport or arrange to share a room, please use the 2017 Crystal Conference group Facebook page. There will be more conference information coming soon.