Seating of the Divine Image Level 2
Registration for Seating of the Divine Level 2
2017 subscription is now open.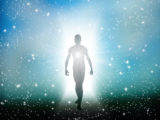 This series is a continuation of teachings facilitated by Joan and John Walker and directed by the Archangels and Ascended Masters. You will be purposely guided in your ascension process as you step into your mastery as Divine Beings of Light. Registration is open to those who have completed the 2016 Seating of the Divine series.
2017 Brings about new opportunities to explore more of who you are as unique Divine Images of Source. The veils of forgetfulness have been diminished significantly during our collective gatherings of 2016. The coming year promises to be filled with unlimited opportunities to remove the remaining veils that limit you.
THE 2017 series begins 8 p.m. Tuesday, Jan. 3, via a teleconference call.
Register For Seating The Divine Level 2
Cost: $ 600 when paid in full
 
Register with the Optional Three Payment Plan
$216 per month for three months