12/01/2018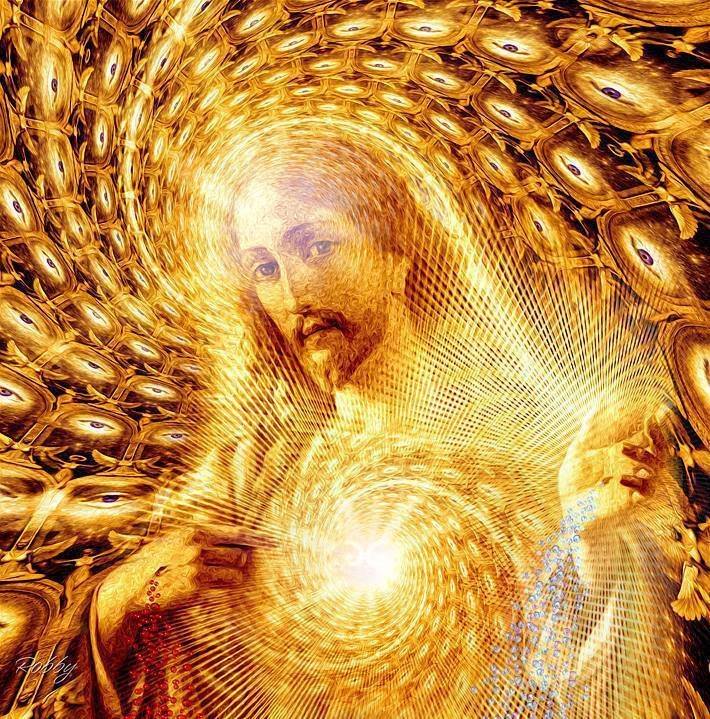 Greetings, it is I Yeshua,
During the celebratory season in the Judeo-Christian tradition, much is said about love. Giving of gifts represents your heartfelt feelings for those with whom you are in a relationship. Many individuals light candles, string various shapes, sizes, and colors of lights to decorate their homes. Many symbolic gestures point your attention to the depths of unseen awakenings of the element of Love. These symbolic gestures awaken unconscious memories that lie deep within you.
In the course of your normal day-to-day life that is fraught with struggles and fears, the element of Love is easily forgotten and remains hidden. Because it hides in the worries and challenges of each day, it is seldom recognized, let alone used. I came to talk to you about Love as a powerful resource. This is the time in your year that humans are most receptive to such messages. First,  many expect to hear messages that renew their feelings of closeness to one another. It is part of your traditions. Secondly, because this particular holiday season weaves a magic spell that opens your heart in ways that no other season in your yearly calendar of festive events provides.
Bear witness now to the power of the seeding of the vast Light Template of Love that I as Yeshua successfully implanted in the sleeping consciousness of humanity. All of the children of Light lie deep in a sleep of forgetfulness where there are nightmares of fear and separation that play over and over in their illusion. These are not the dreams depicted in your celebration where sugar plums and faeries dance in the sleeping children of Earth.
I came to play a role in the redemption of the Holy Spirit that dwells in the heart of all humans. I came to change the nightmarish experience that is created by fear and separation and caused all humans to fall into forgetfulness. There are enough awakened beings who embodied and provide a new experience of life to come into being. These awakened souls hold a stable Light frequency that draws forth the element of Love that I first seeded on Earth more than two thousand years ago of your time.
As I stand with you now, in complete Love and Unity, a new era has arrived. Love and Unity replace the old paradigm of fear and separation.  Your heart opens and flowers into a new state of consciousness. This state of love is not just about a warm fuzzy feeling in your heart. It is about appreciation of self and value of the creative opportunities that are right in front of you. They are magnetized into your very being. They provide a power to navigate life in ways that you had not considered. Your thoughts magically become aligned with such words as love, appreciation, value, confidence, and competency. Dramatic alterations occur, and your whole experience of life changes when you allow the new influx of the element of Love to enter.
I am here now to present you with this element, just as I did two thousand years ago of your time. I planted the beginning seeds then. Now that they have been nurtured and cared for by many brave souls, they are starting to flower and affect more individuals to awaken. So I present you with an amplified version of the creative element of Love that is designed to empower you to create consciously as well as precisely. Conscious awareness is the energetic signature of this grand element.
I wish to provide the information that is needed for you to use this beautiful element proficiently.  First, it is not an emotion. It is a creative element, and as such it has creative power. The element of Love removes doubt. It unites and never separates. Its force is in its unifying principles on all levels of consciousness. It draws the fragmentation of the mental/emotional body together. The emotions that are used to propel the thoughts into a manifested physical level are chosen consciously in the presence of Love. Love creates a clearer emotion that is not dependent on conditions of any kind. This emotion harmonizes the other emotions in such a distinct way that you may not recognize them immediately. You may not see that they are usable and are waiting for you to experiment with them in your daily life.
Pay attention to the emotions that you consistently feel as thoughts that create outcomes or manifestations always follow them. If your life does not exhibit harmony, look for the unconsciousness emotions that you may be using. Unconscious thoughts and emotions create a manifestation in your physical world experience. If the element of Love is missing in any part of this creative equation, call it forth from your Sacred Heart. I have placed the seeds of Love there for you to find and draw to yourself. It is important that the unifying principle contained within the Love element be consciously used, not as a warm fuzzy feeling, but as a powerful creative Light Template.
The element of Love raises and amplifies all the energy channels of the body. The chakra system comes online in a different dimensional sequence that further alters your ability to create from a refined state of being. Love magnetizes your ability to use multiple dimensional sequences as you create. You take charge of your creations and are no longer a victim of them. You are a multidimensional creator of Light. But you have forgotten that. I am reminding you of this. I am showing you how to open the element of Love energies and use them with mastery. 
This element assists in the clearing of old patterns that limit and victimize you. It provides the confidence to see negative patterns clearly and remove them without judgment, doubt or hesitation.  When you clear anomalies that surface without reluctance, you create a stable foundation of light energy from which to create skillfully with precision. You begin to know yourself differently as a creator. You place your foot confidently on your path of ascension. These are only a few of the benefits of using the element of Love. Notice in the few short minutes that it takes you to read this message how your consciousness has shifted substantially. It is important that you take note of all the changes that you make because you held out your hand to me and accepted my gift of Love.
You also can provide this same gesture by offering Love without limit to others. How does this happen? Love has no limits. It is ever moving and creating. The element of Love is in your energetic field. When you use it often, you are capable of transmitting it to others in its full integrity and amplified expression. This Love element is in your energy field and is always resonating its unifying energy.  
When you are conscious of the energy that you are capable of transmitting, you become alert anytime a disruption enters to disturb your energy field's coherency, and you take steps to remove it.  Interruptions can happen because of a momentary event of an interaction that puts you into fear of any kind. Sometimes, during such interfaces, you may feel threatened and respond inappropriately because of a need to defend yourself. Ask yourself is this threat real or is it a perception created from an old survival pattern. Is this a result of a personal feeling of inadequate? Any feeling founded outside of love will always show you its opposite which is fear.
I am here at this wonderful season to give you my gift of Love, a potent energetic element of Love that is vital to you at this time in your ascension process. This Love will change you from the moment you receive it. It will continue to live within you as long as you choose to experience life in the physical world.
The element of Love is also your gift to humanity. It is your gift that is the most generous gift because as you receive it, you transmit it and send it forth without limit to others. You cannot give what you do not possess. The element of Love is an energetic channel that is clear, pure and vibrating. It is designed to use and give to others.
Blessings of Peace and Joy,
Yeshua